Archive Mondays: October 5, 2003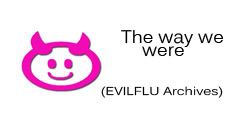 October 5, 2003 (...oh if I had only known! R. was going into the hospital for 4 days for some chemo and I was freaking out about being alone):
I didn't think it would be this hard. 4 days alone by myself to come and go as I please but to tell the truth, I'm terrified! I can't believe how dependent I've become. I really wish he was here right now. I guess you just take for granted the hand holding and hugging when you can't get them whenever you want. Well I think I'll go bawl my eyes out...damn my emotions.
ABOUT THE AUTHOR
Hello..this is my blog. I bought this fancy theme and I don't know what to write here just yet. Maybe one day remind me I have to write something inspiring here?