Day 7...where did the week go?? Honestly! Today was a very sad day. I didn't want to leave, I'm pretty sure none of us did. I meant it when I said I wanted to live in Cinderella's Castle...eh, maybe I would build my own bigger castle next door...but anyway, it was a very sad day.
We did manage to score reservations at Chef Mickeys that morning though (which is apparently very hard to do on such a short notice). I mean I was excited too because if you happen to read back through all these Disney entries...who haven't we met yet?? Mickey and Minnie!! It was very important that we got to at least say hello/goodbye before we left!
We had a short stop at the Magic Kingdom to pick up a few missed souveniers before walking over to Disney's Contemporary Resort (which is way cool because the Monorail actually runs right through it). We were too smart to take the Monorail though *rolleyes* and we walked over which resulted in a scolding from Disney security and a near run-down from a shuttle bus...but we made it!
The meal was pretty good...although seeing those candies in those big jars were a tease....there was no candy being served at breakfast - bummer! This was a buffet restaurant so it was eat whatever you want..and I tried everything and left with a stomach ache. owww.
...and without further ado, here are the characters we met that day!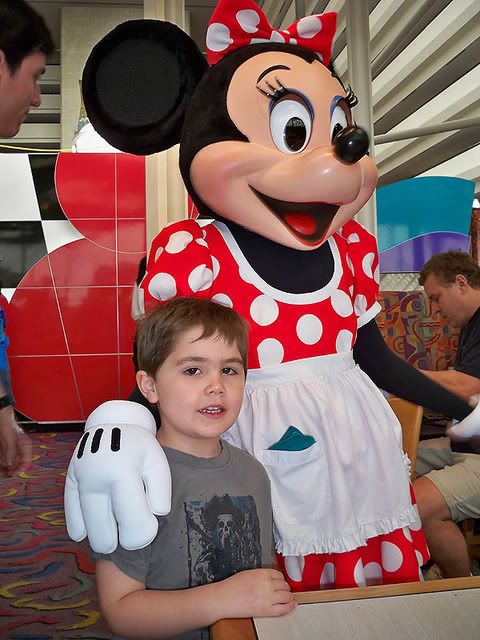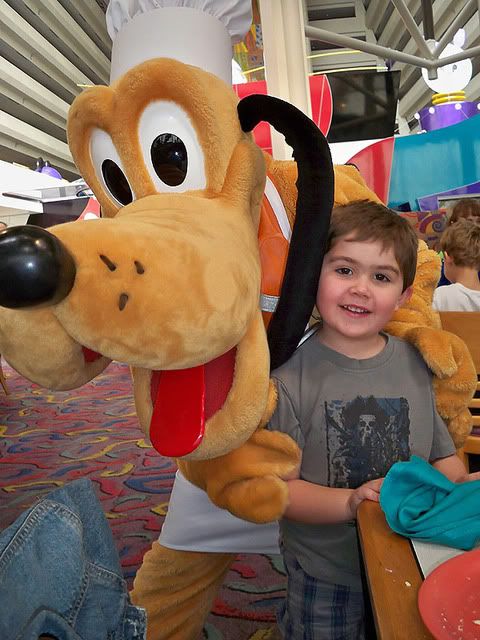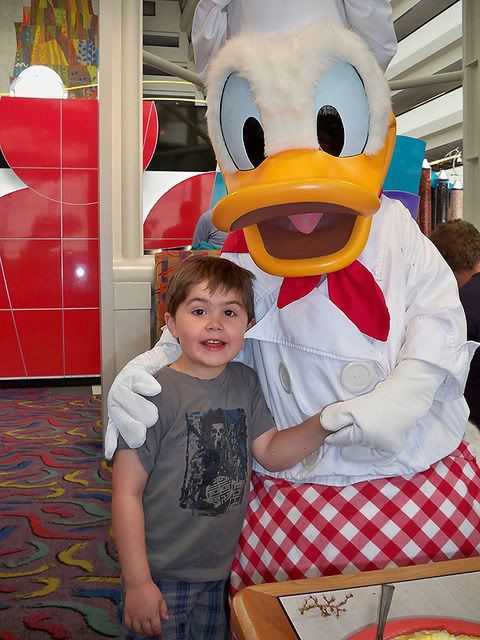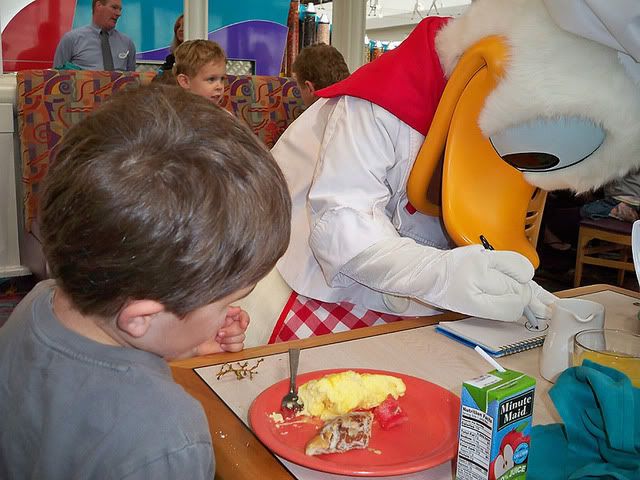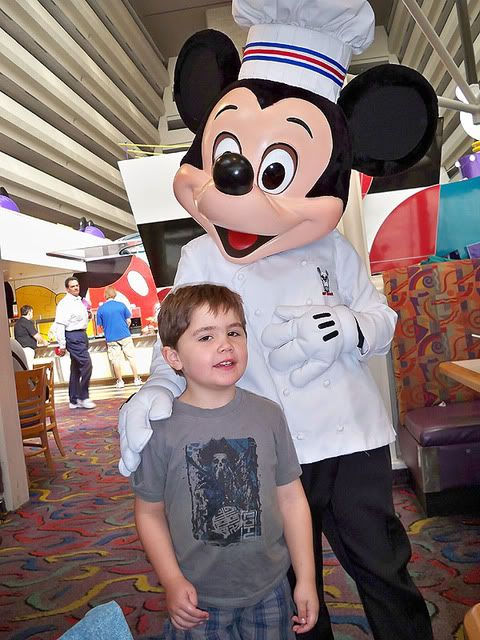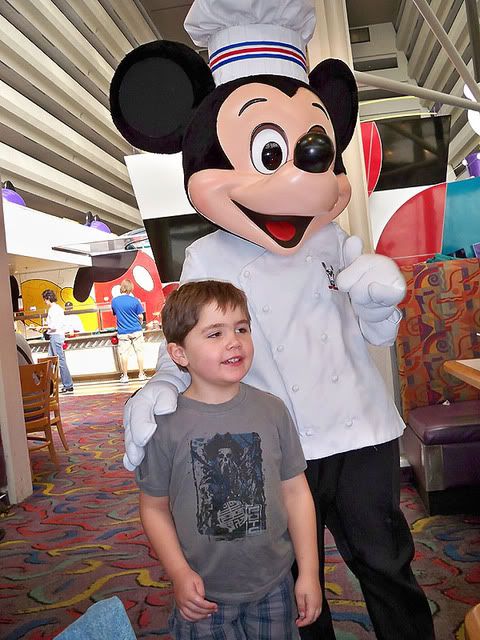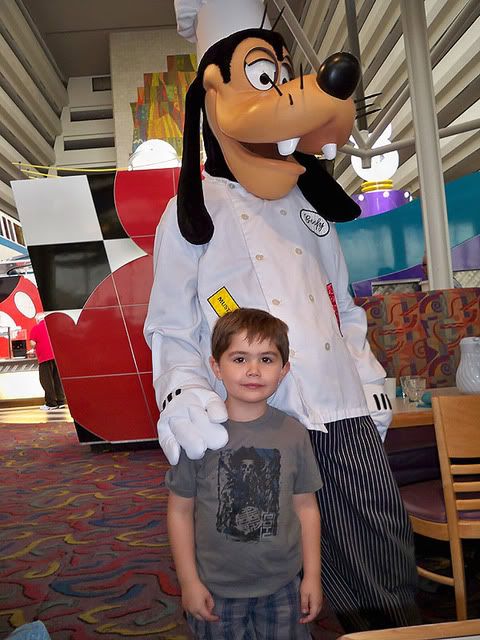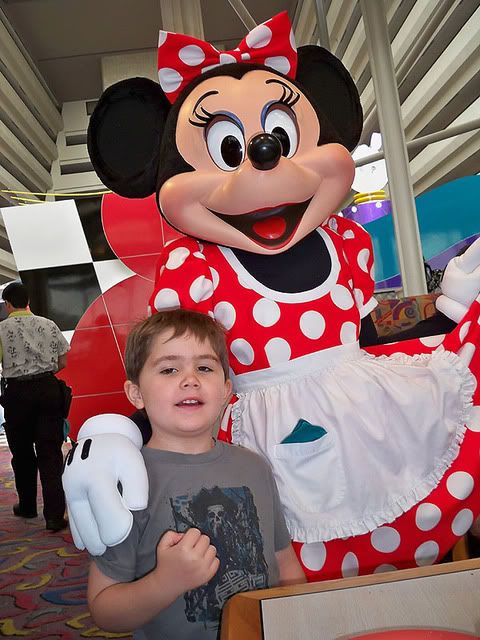 When I asked Mason to kiss Minnie's hand he looked at me like I was from Mars...perhaps that wasn't such a great idea...who knows where those gloves have been!
We rode the Monorail back to Magic Kingdom, said goodbye to a beautiful, magical place and went back to the resort to pack...and then we went to Downtown Disney to Raglan Road (which I thought we did the day before but we didn't....I completely forget where we ate the night before!! Yelp!).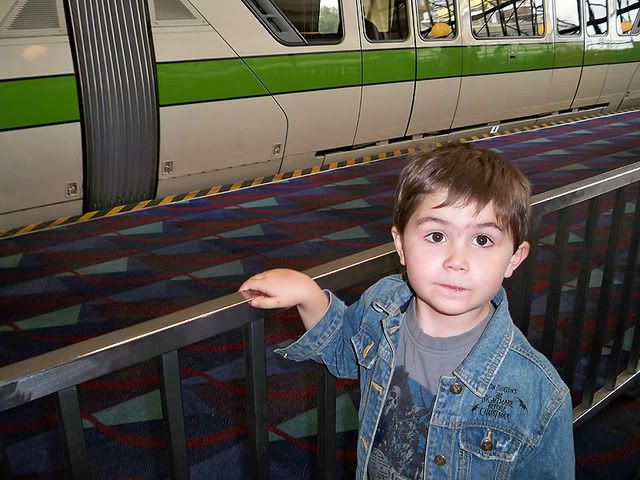 Packing was such a sad thing...and knowing that we had to be up at 6am the next morning to fly home was another sad thing (I hate flying now!). Having to go back to our real lives was a sad thing too...as I said, I would totally drop everything and be a Disney princess...for now I will just sit and wait for the call *twiddles thumbs*